Aussie Rules Football - AFL with a local host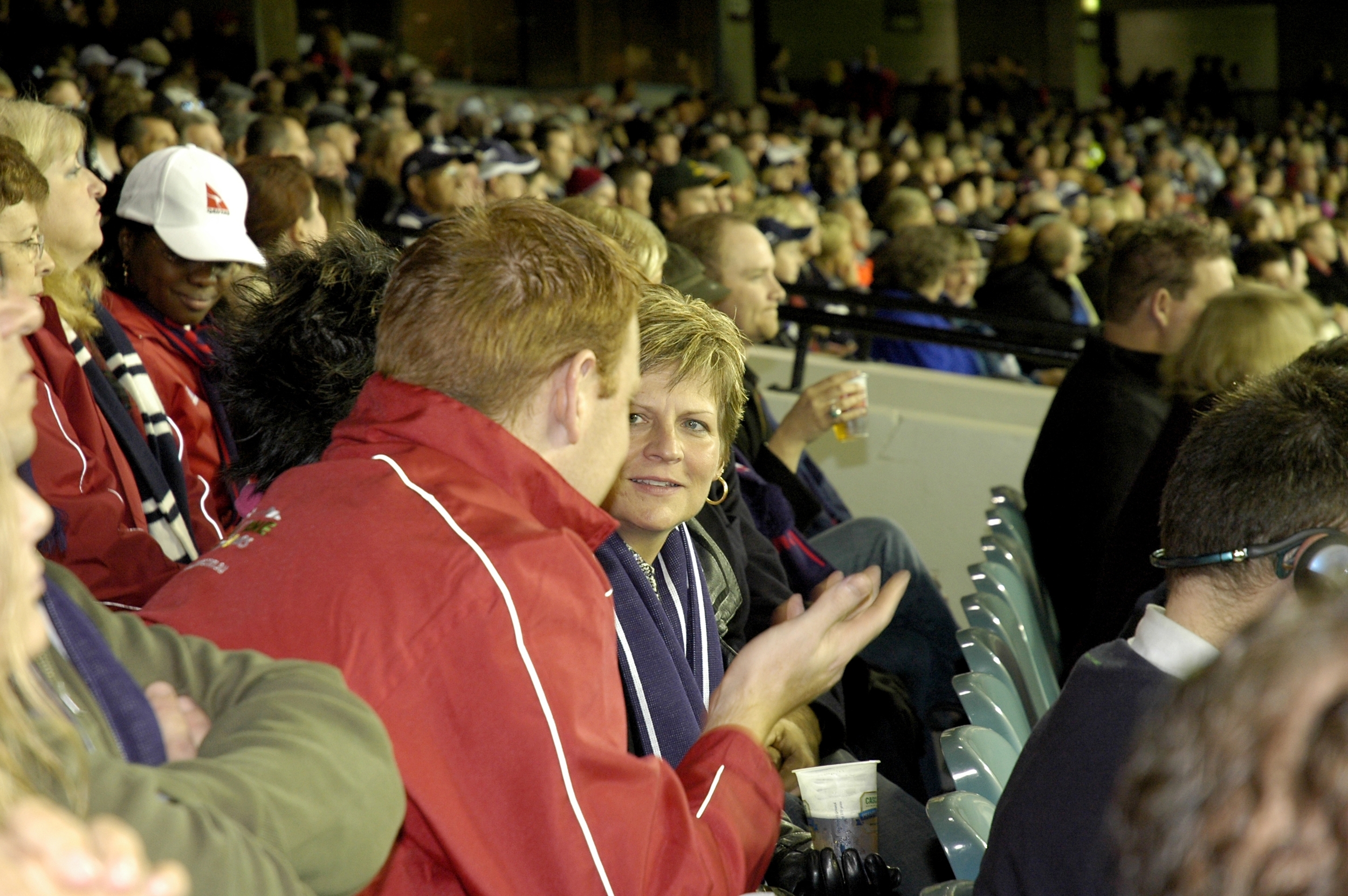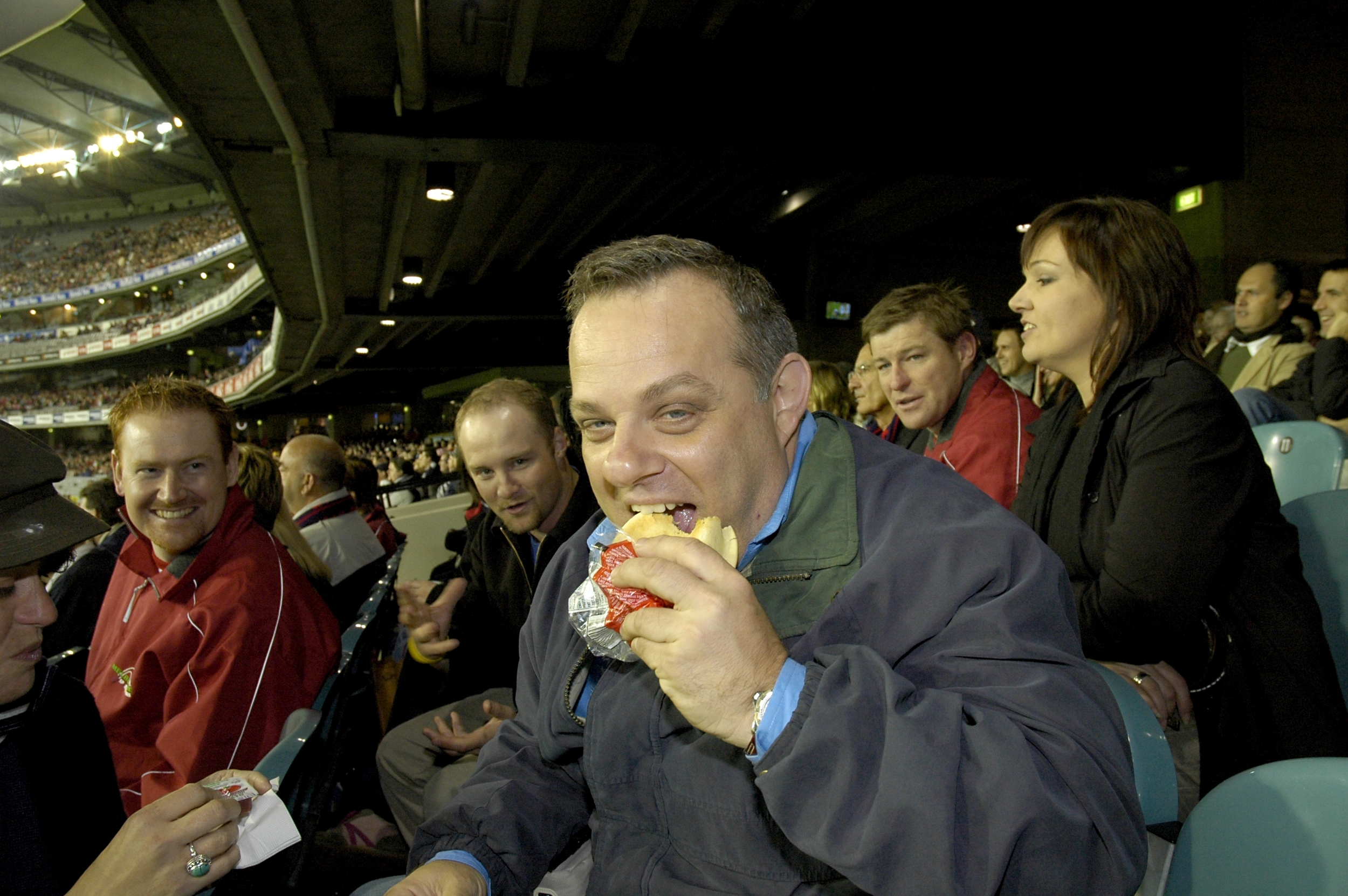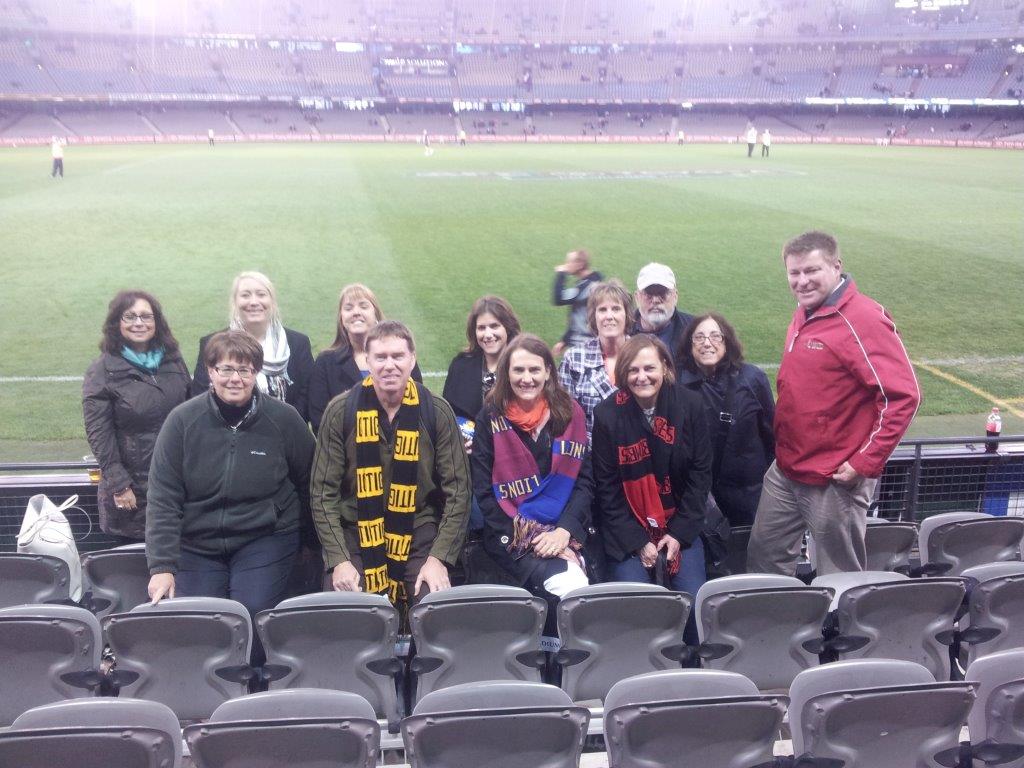 Experience the unique game of AFL - Australian Rules Football with a local host to explain the Rules, Bumps and Brawls.
Experience options to suit families, small and large corporate groups and school/college tours.
Australian Rules Football - AFL with a Local Host
March to August. Finals September.
Hosted private small and large group tours

Reserved premium seating at MCG or Marvel Stadium

Souvenir Program

Footy Food

AFL Club Scarf

Ask about an AFL skills coaching session; learn to handball, kick, mark. ANYTIME of the year
Meet your host for a welcome drink at a hotel near the ground where the format of the tour and some AFL rules will be explained

Experience the excitement of "Aussie Rules Footy" by walking into the stadium alongside the fans

Reserved Premium seating at MCG or Marvel Stadium - you'll love these seats!

Your host will explain the rules and involve you in the game using competitions & prizes

Souvenir Program - the 'AFL Record'

Club Song Sheets - sing along with the winning team post-match

Basic AFL Rule/Game explanation sheet

AFL Club Scarf

AFL Footy Food - Meat Pie with sauce and drink

Meal upgrades available
Ask about Corporate Suites and Dining Packages
How would you like learn to kick, handball, mark the footy? Ask us about our skills coaching sessions before a game or anytime of the year.
This tour is tailored for guests who are unfamiliar with Australian Rules Football. If you know and love footy please book your tickets through your preferred method and join a Sports Lovers Tours of Melbourne instead.
2019 AFL Home and Away Season - www.afltravel.com.au
2019 AFL Finals Series - www.afleventoffice.com.au