Melbourne Sports Lovers Tours
Melbourne city sightseeing for sports fans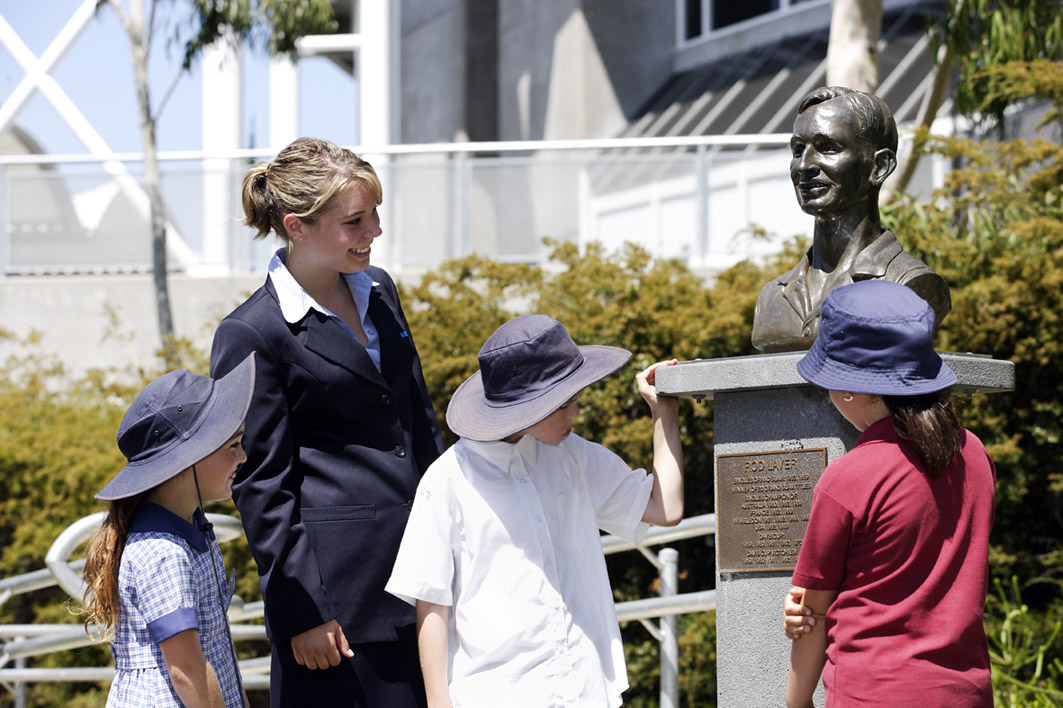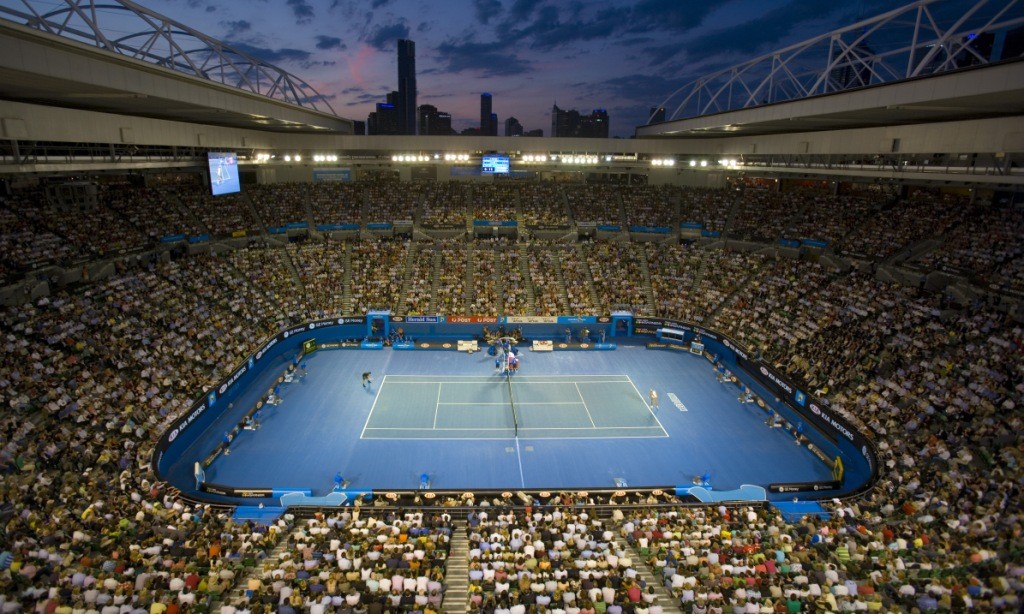 Explore behind the scenes of the venues that host Australia's favourite sporting events. Visit Flemington Race Course, home of the Melbourne Cup – the horse race that stops the nation. Drive around Albert Park, on the Melbourne F1 Grand Prix Circuit. Choose to tour behind the scenes of the Melbourne Cricket Ground AND/OR Australian Open Tour AND/OR *The National Sports Museum. Visit the player centres and exclusive member areas. Smell the liniment in the change rooms and walk on the hallowed turf. Drive to Marvel Stadium/Docklands precinct & enjoy a pub style lunch. Choose from half, three quarter or full day tours with venue options including Melbourne Cricket Ground, Australian Open Tours, The National Sports Museum, Stomping Ground Brewery.
Imagine you're a tennis superstar and play tennis on a real Australian Open Show Court! Play Tennis is an additional Extra which can be added to any of our Morning or 3/4 Day tours. All you need to bring is your tennis shoes (optional change of clothes) and your enthusiasm!
Sports Lovers Tours operate on Mondays and Fridays and selected dates around events and holidays.
Sports Lovers PRIVATE Tours can be booked daily as small and large group tours.
*Please note all venues subject to availability. Australian Open Tours are not available from mid-December through to the end of January. National Sports Museum is closed for renovation and will re-open by March 2020.
Sports Lovers Tours
MORNING TOURS 8.30am - 1.30pm
$189 per person (April 2019 - March 2020)
Choose to include either Melbourne Cricket Ground Tour (MCG) or Australian Open Tour (AOT) and from March 2020 you could also choose National Sports Museum (NSM)
Melbourne Sports Lovers morning Tour with Lunch.
TOUR CODE: SLam
TWO VENUE TOURS 8.30am to 3.30pm | $219 per person
$219 per person (April 2019 - March 2020)
Sports Lovers Tour with Melbourne Cricket Ground & Australian Open Tour
TOUR CODE: SLMCGAOT
FULL DAY TOURS 8.30am to 5pm | $249 April 1, 2019 - March 31, 2020
Sport & Beer Lovers Tour (minimum age 18)
TOUR CODE: SLB
Melbourne Sports Lovers Plus Tennis & Tour (minimum 2 people per booking)
TOUR CODE: SLTT
All our tours are available to purchase as a Gift Card!
All you need to do is click the BOOK button to follow the link to our Booking Page and then choose BUY GIFT CARD option instead of BOOK NOW option.
Some of our tours are currently unavailable to book as they include entry to the National Sports Museum which is now closed for renovation until March 2020 (visit our Blog page to read more about this Million Dollar Makeover). However, these tours are still available to be bought as a gift voucher. Simply click the LEARN MORE button next to the tour you want, you'll then be taken to the page where you will be able to BUY GIFT CARD.
Sport Lovers Tour (3/4 Day) with MCG Tour & National Sports Museum TOUR CODE: SLMCGNSM
Sport Lovers Tour (3/4 Day) with National Sports Museum & Aust Open Tour TOUR CODE: SLNSMAOT
Ultimate Sport Lovers Tour with MCG & Australian Open Tours plus National Sports Museum TOUR CODE: USL